FEES AND DEADLINES
The closing date for registration is the 1st of February 2022. The closing date for early registration passed.
Early registration (20th December 2021): Students (PhD student, Master) 150 euros /Non students 250 euros
Late registration (1st February 2022): Students (PhD student, Master) 200 euros / Non students 300 euros.
Abstract submission 20th February 2022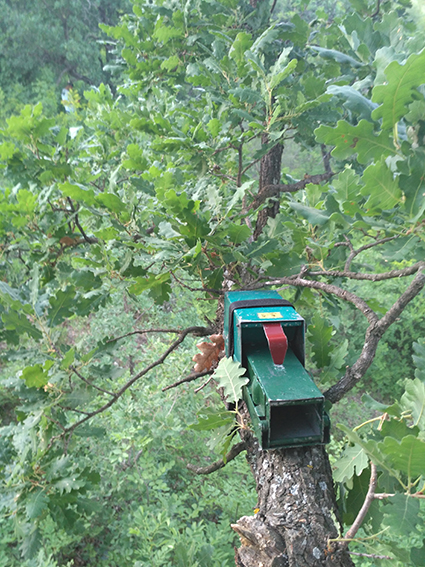 Conference Fee includes
Monday 9 May: Arrival. Vist NMNHS*. Registration.
Tuesday 10 May: Opening. Presentations. Welcome dinner
Wednesday 11 May: Presentations
Thursday 12 May: Field trip in the areas of the Mouse-tailed Dormouse**
Friday 13 May: Presentations. Closing. Farewell dinner
* When arriving in Sofia it is possible to attend a free tour through the National Museum of Natural History in Sofia (NMNHS). If interested, indicate this in the registration form.
** The trip will involve a walk of about 5 km in a hilly landscape and on walking paths that can be rough and muddy. If you have difficulties doing this, please indicate this in the registration form (under mid-conference excursion) so we can see if we can arrange transport.
Post-conference tour (optional)
IDC 2022 offers a post-conference tour through the Eastern Rhodopes. This tour is not included in the conference fee, and you have to register for it separately. The tour takes place on Saturday, May 14 and will take the whole day. Accommodation for the night from 14th to 15th of May is not included in the price. The participation fee is € 80 and must be paid in advance to the account number of The Habitat Foundation (see below).
For more information about the tour go to the Programme page.
Registration fees have to be paid by bank transfer
Payments should be made to the account number of The Habitat Foundation, clearly mentioning " Registration IDC2022" and the name of the participant.
All bank charges are for the participant.
Bank account of The Habitat Foundation in The Netherlands Triodos bank, Zeist, Nederland
Bank address: PO Box 55, 3700 AB Zeist, The Netherlands
BIC / SWIFT: TRIONL2U
IBAN: NL20 TRIO 0198 3429 50
For specific questions regarding the payment please contact The Habitat Foundation at:
info@thehabitatfoundation.org
ABSTRACT SUBMISSION
The deadline for abstract submission is 20th February 2022.
The abstract should be up to a maximum of 250 words (without title and authors) + 5 keywords.
The publishing company Pensoft supports the abstract submission process by using their platform ARPHA. The abstracts get a DOI (Digital Object Identifier). You find more information and guidelines about oral and poster presentations and the ARPHA website on the Abstracts page.
TRAVEL GRANT
A big thank you to Detlev Seibert and Ninette Zullei-Seibert for sponsoring the travel grants.
The money will go to young people taking their first steps to present their work on an international platform.
If possible, not only scientific people but also non-scientists like volunteers and other interested people.
The main selection work will remain on the members of the Scientific Committee. The donators will have the final decision.
The travel grant request is included in the registration form (see below here).