We welcome presentations on dormice species' palaeontology, genetics, physiology, behaviour, morphology, ecology and conservation.
The publishing company Pensoft supports the abstract submission process by using their platform ARPHA: aca.pensoft.net/dormouseconference. Download the manual here.
The abstracts get a DOI (Digital Object Identifier).
Make sure that when submitting your abstract you indicate that the 11th International Dormouse Conference covers your costs (see the manual).
Closing date for abstract submission is 28th of February 2022.
TALKS AND POSTERS GUIDELINES
All communications (oral and poster) must be presented in English.
Guidelines for talks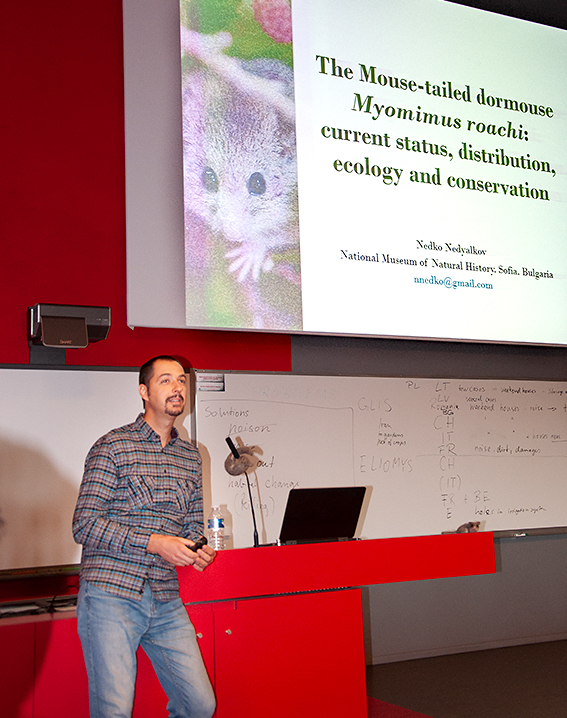 An oral contribution is expected to last a maximum of 15 minutes and will be followed by 5 minutes of discussion.
The room is equipped with a beamer and a Windows computer that allows PowerPoint files (ppt/pptx) or Portable Document Format (pdf) presentations.
It will not be possible to use your own computer.
All slides must be in the traditional 4:3 format.
Authors must send or deliver the communications to the Organising Committee until a day before the presentation.
If your presentation is planned for the first day, deliver it at the moment of your registration.
Video material should be embedded in the PowerPoint presentation. We recommend that (video) animated presentations (or uncommon Windows fonts/symbols) be tested by the authors in the dedicated laptop during the first hour of the morning of the day of the session to minimise visualisation problems during the presentations.
Whenever possible, we recommend speakers arrive at least 15 minutes prior to the start of each session, to meet the chair of the day and to ensure that the presentation has been properly loaded on the dedicated laptop. We also suggest that speakers sit at or near the front of the room to facilitate the transition between presentations.
Guidelines for posters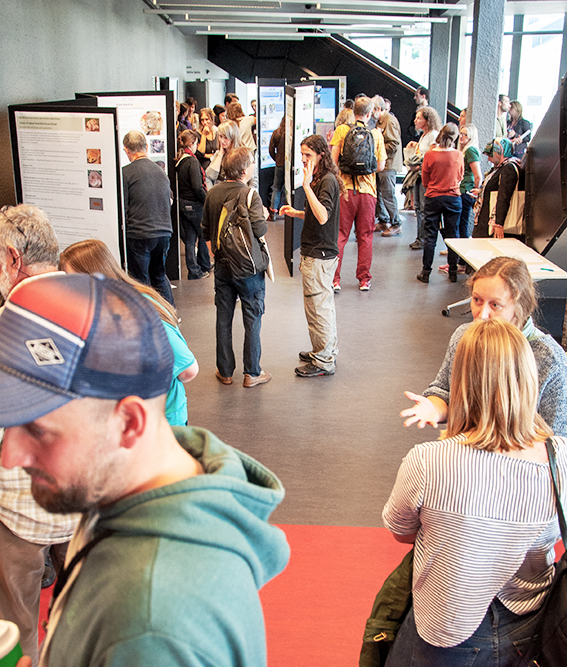 Authors are responsible for putting up their posters upon arrival at the conference.
Allocate the top of the poster with the title, authors and affiliations as stated on the submitted abstract.
Text, illustrations, and all different components of the poster should be readable from a distance of 2 m (6.6 feet).
The poster dimensions should not exceed portrait A0 format, 84.1 cm (2'09") wide x 118.9 cm (3'10") height.
All posters should be on the displayed location before lunchtime on May 10th. The poster will be on display throughout the Conference.
Attaching poster materials will be provided.
We will have two poster sessions (Tuesday and Friday) at which authors should be near the corresponding poster to present or discuss their work with interested people. Participants and authors are encouraged to visit the poster room also at other moments during the conference.
Posters should be removed by the authors at the end of the conference. All posters not removed will be recycled. The conference will not be responsible for any posters left behind.